We offer a range of sheet signs ideal for non-luminous signage on the wall, suspended or on a pole.
The dropped edge sheets from our Alu Box range are both aesthetic and robust. 
They are suitable for both vehicle signage and pedestrian signage.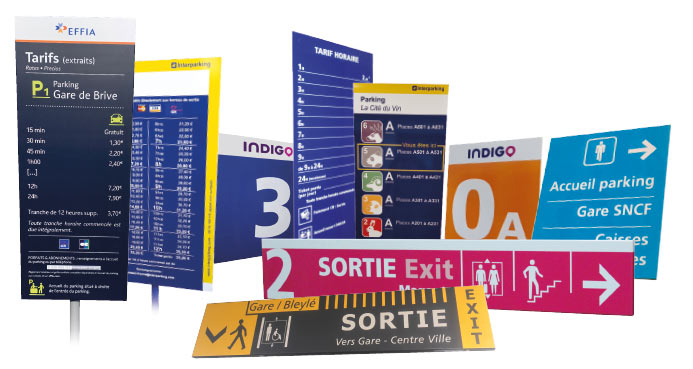 The sheet metal advantages :
• It is suitable for both vehicle and pedestrian signage. RAL 5002 blue sheet metal panel
• Made from aluminum sheets from 1 to 3 mm thick.
The applied decorations are made up of:
• Long Life adhesives from the Mactac, Hexis, Graffitach, 3M ranges, tinted in the mass for better color rendering.
• In digital eco-solvent printing.
Characteristics of the Alu Box shelf sheet :
Edges dimensions
20 mm by default
Sheet thickness
Adapted to size
Fixing methods
Wall (screwing, angles, flag)
Suspended
On mast (necklaces, flag)
On railing
Options
Polyester powder coating
Panel with or without bottom
Panel with double fallen edges
Single or double sided decor
Anti-UV or anti-graffiti laminating
Frame reinforcement
Mounting brackets
 Detailed cross-section of the sheet with fallen edges :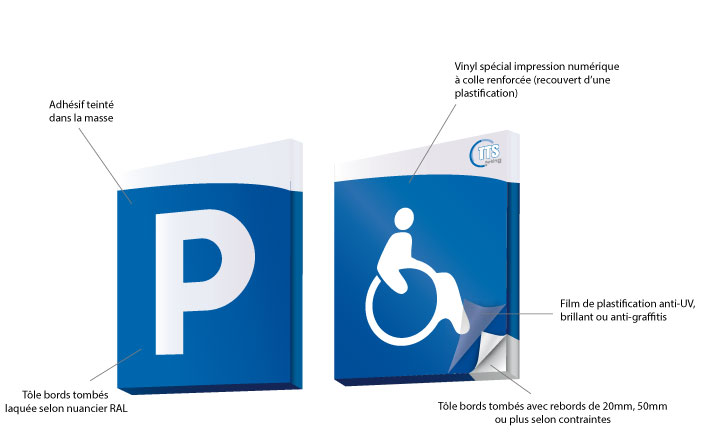 References and standard dimensions:
* For any other custom dimension: contact us
Squares 

| | | |
| --- | --- | --- |
|   | Single side | Double sided |
| Dimensions (mm) | 20 mm edges | 20 mm edges |
| 300 x 300 | Ref : ALB0001 | Ref : ALB0009 |
Small Rectangular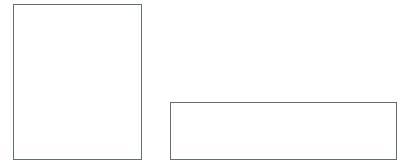 | | | |
| --- | --- | --- |
|   | Single side | Double sided |
| Dimensions (mm) | 20 mm edges | 20 mm edges |
| 450 x 550  | Ref : ALB0002 | Ref : ALB0010 |
| 800 x 200 | Ref : ALB0003 | Ref : ALB0011 |
Large Rectangular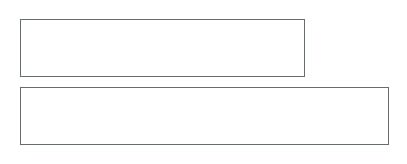 | | | |
| --- | --- | --- |
|   | Single side | Double sided |
| Dimensions (mm) | 20 mm edges | 20 mm edges |
| 1000 x 200 | Ref : ALB0004 | Ref : ALB0012 |
| 1300 x 200 | Ref : ALB0005 | Ref : ALB0013 |
Fee schedule, services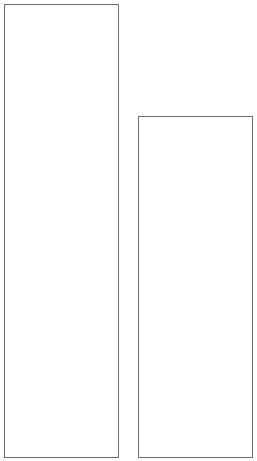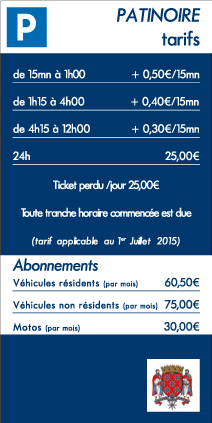 | | |
| --- | --- |
|   | Single side |
| Dimensions (mm) | 20 mm edges |
| 400 x 1600 | Ref : ALB0006 |
| 400 x 1200 | Ref : ALB0007 |
Pediment 

| | |
| --- | --- |
|   | Single side |
| Dimensions (mm) | 20 mm edges |
| 2 500 x 400 | Ref : ALB0008 |