To counter excessive speeds and to produce a  change in drivers' behaviour, the use of three-coloured lights controlled by speed is shown to be a particularly effective solution. When a high speed is detected upstream, this  type of light punishes dangerous behaviour and, of course, likewise encourages careful attitudes.
They are to be installed on a main road, perhaps only on a pedestrian crossing or at the entrance to a school.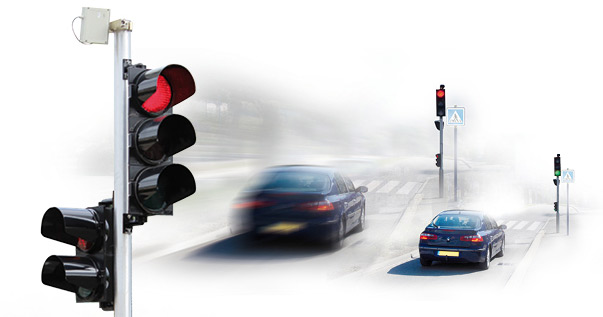 Wiilst awaiting detection the lights are green.
In the event of excessive speed being detected the radar activates the system to change to red.